Troup Honors Retiring Staff: Liquor Sales Allowed in Historic District | News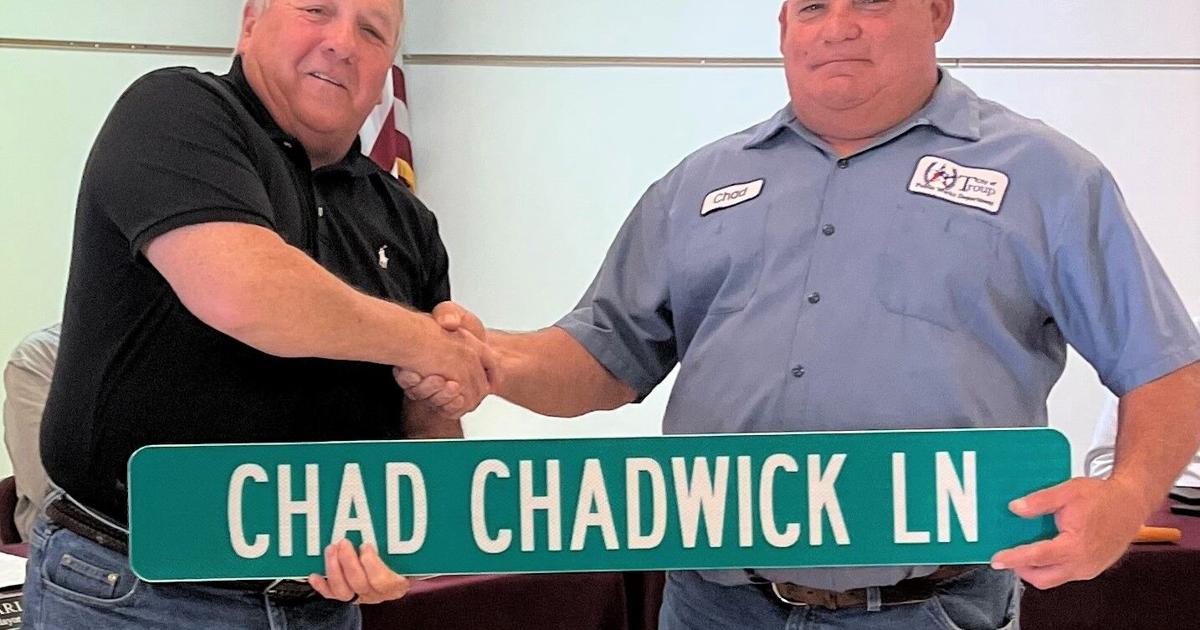 Troup City Council recognized outgoing staff members Chad Chadwick, Randy Loftin and Kelly Johnston at the March 28 meeting. As thanks for their service, each of the three men received street signs bearing their name.
Chadwick, who is retiring as a street superintendent, served the city for 14 years. Loftin has served 12 years and is leaving his position in code enforcement. Johnston will step down as Director of Public Works after 10 years of service. The last day of employment for each was March 31.
Mason Hunter, a National Honor Society, was on hand to thank city council members for their service to the city. Hunter also provided the council with cupcakes as a token of appreciation.
The council unanimously approved an amendment to the city's ordinance code to permit the on-site sale and consumption of alcoholic beverages in the historic district. This opens the possibility for restaurants, whose owners wish to provide alcoholic beverages with meals, to locate in downtown Troup.
Council members authorized the donation of a plastic oil container to Beny's Tire Shop, 302 E. Duval in Troup. Beny's will make the property available to the citizens of Troup for disposal of petroleum and other similar hydrocarbons.
Other items approved by the board included:
• Appoint Traylor and Associates as grant administrators in connection with American Rescue Plan Act funds;
• Cancellation of the May 7 election and declaration of election of the uncontested candidates;
• 2020-2021 audit report presented by Acker and Company; and
• Monthly financial reports.
Regarding a request by Todd Kelly and Steve Rohus to abandon the road next to 812 W. Paschal, action has been postponed to a later date.
Regular Troup City Council meetings are held at 6:30 p.m. on the third Monday of the month at Cameron-J. Jarvic Troup Municipal Library.