Take advantage of Suhail Bahwan Automobiles' exclusive after-sales service program to prepare for your Nissan summer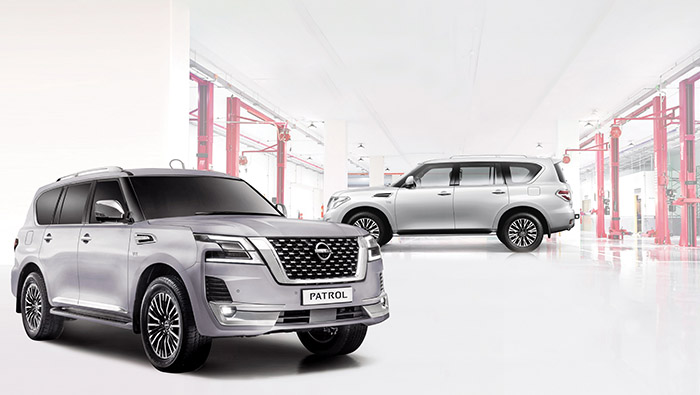 Muscat: Suhail Bahwan Automobiles (SBA) special service program "Happy Wednesday" and "Exciting Thursday" has been well received by customers. The service program also helps customers better prepare their vehicle for summer conditions.
A senior SBA executive said, "Providing our customers with more choice and new service programs to enhance the ownership experience is a top priority. 'Happy Wednesday' and 'Exciting Thursday' will provide the best service to our customers. As a customer-centric brand, we are excited to expand these exclusive service programs. Our technical team will use Genuine Nissan Parts to ensure quality and reliability during servicing, as they have access to diagnostic equipment designed to keep your vehicle performing at peak levels, especially during summers.
As part of "Happy Wednesday", customers who visit their nearest Suhail Bahwan Automobiles service center with advance appointment on any Wednesday during the campaign period can enjoy exciting benefits including a 20 % on window films, ceramic coating and interior cleaning.
Prior appointments
In addition, all customers who visit the workshop on Wednesday with prior appointments will have a chance to win one of the services provided through the "scratch and win", including the next free scheduled maintenance service, the free body polishing, free interior cleaning and free rustproofing. They have the chance to win their next periodic maintenance through a draw.
In line with the "Exciting Thursday" program, customers with an advance appointment on any Thursday during the campaign period can enjoy attractive benefits for the 2016 model year. They will receive a 20% discount on the periodic maintenance service and 20% on value-added services. Value-added services include window film, ceramic coating, antibacterial treatment, interior cleaning, rustproofing, headlight polishing and many more.
Through a raffle, customers have a chance to win their next scheduled maintenance. Offer is eligible for model year 2016 and prior.
The special diet is valid until May 26, 2022.
Book a test drive at home
SBA is extending a "book a test drive at home" service for its potential customers. The service allows potential customers to schedule their test drive online at their convenience. A home test drive can be booked simply by logging on to the official SBA Nissan Oman website at the link https://en.nissanoman.com/services/book-home-test-drive.html or through the toll free number of customer service 80050011.
Awards for Nissan
Nissan was awarded Oman's Most Trusted Brand 2021 in the crossover category at a ceremony held recently at Al Bustan Palace, a Ritz-Carlton hotel. Continually earning the trust of Oman residents, Nissan is now among the top brands to have been awarded the "Most Trusted Brand in Oman" award five times in a row in the automotive category.
Nissan, considered a premium and trusted name in the market, has won the award in categories such as SUV, crossover, 4×4 and midsize since 2016. The award is instituted by Apex Press and Publishing.
SBA Commitment
SBA is widely committed to supporting Nissan's growth in the Sultanate with a focus on customer satisfaction and providing world-class after-sales services in Oman.
With a national network of 14 showrooms, 17 service centers and 24 spare parts outlets, SBA has continued to build on its heritage of excellent customer service and offers value for money to each of his clients.