Sign Maker invests $2.8 million in America's first factory in Pennsylvania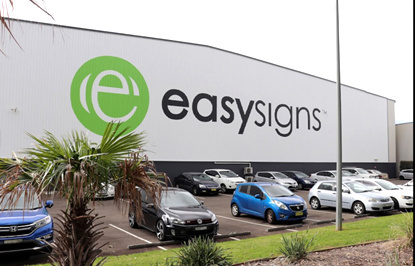 Welcome to Thomas Insights – every day we post the latest news and analysis to keep our readers up to date with what's happening in the industry. Sign up here to get the day's top stories straight to your inbox.
A maker of digitally printed signs, banners and accessories plans to establish its first U.S. factory in eastern Pennsylvania, state and company officials have announced.
Easy Sign Inc., an Australian company, plans to invest $2.8 million in a newly leased 72,000 square foot facility in Allentown, Pennsylvania, amid increased sales in the US market in recent years . The company plans to conduct a soft product opening in May and begin full-scale operations by July. The company plans to create 130 new jobs.
"We've spent years building Easy Signs into an ultra-efficient, customer-centric manufacturing company," said Andy Fryer, company co-founder. says in the ad. "With a focus on technology and continuous innovation, we knew it would one day be ready to launch into a much larger market such as the United States. That day has now arrived, and we are excited to establish ourselves in Allentown."
The company could receive a $225,000 state grant to support the project, as well as a $75,000 workforce training grant and a $75,000 state loan. $1 million. Easy Signs may also qualify for tax incentives through Pennsylvania's Manufacturing Tax Credit Program.
Image credit: Easy Sign Inc.
Aerospace company announces $25 million expansion in New York
Next story »
More trade and industry