Poland and South Korea sign major arms deal after CCP allegedly blocks Polish visit to South Korea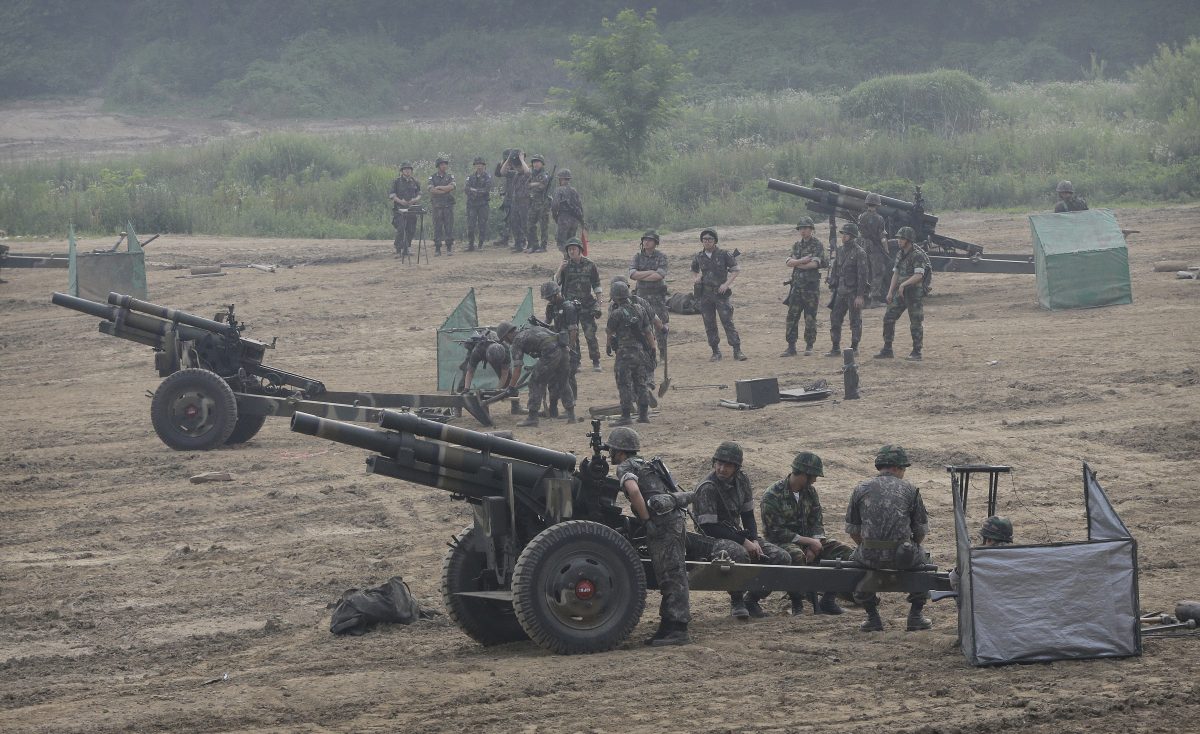 Although the recent visit of Polish Deputy Prime Minister and Minister of National Defense Mariusz Błaszczak to South Korea was blocked by China, the Polish Ministry of Defense has signed a major new arms agreement with a military- South Korean industrial sector on October 19.
South Korea's Yonhap News Agency reported that Hanwha Defense has signed a framework agreement with the Polish Ministry of National Defense in Warsaw, Poland, for the export of 288 K-239 Chunmoo rocket artillery systems. The contract is priced at around $6 billion, with deliveries starting in 2023.
Quoted by the Polish government websiteDefense Minister Blaszczak said the K-239 Chunmoo "is a very good weapon", with characteristics similar to the US M142 HIMARS rocket system that Poland ordered in 2019, to be delivered next year.
Blaszczak said Poland had "submitted a request for larger deliveries" of the HIMARS system, but the equipment could not be delivered "in a satisfactory time frame", so Poland turned to South Korea for rocket systems.
The signing was to coincide with the arms delivery ceremony in Seoul
In August, the Polish Armaments Agency signed the first phase of the contract with two Korean arms companies – Hyundai Rotem and Hanwha Defense – for the export of K-2 Panther tanks and K-9 self-propelled howitzers , for $5.8 billion. The first batch of weapons was delivered at a ceremony in Seoul, South Korea on Oct. 19 that officially kicked off the weapons delivery process.
Błaszczak was to lead a Polish government delegation to South Korea to participate in the handover ceremony of recently purchased weapons and at the same time to sign the framework agreement with Hanwha Defence.
The trip was canceled, apparently due to a "technical fault in the plane", according to a Polish government statement. The meeting between the Korean and Polish defense ministers therefore took place online.
Korean media reports that the CCP blocked the visit of the Polish delegation
However, the Korea Times reported, citing officials, that the trip was canceled because the Chinese regime refused to allow the Polish delegation to fly through Chinese airspace, necessitating a virtual arms deal meeting.
Alternative air routes would have taken too long, eventually forcing the Polish mission to abandon its trip to Korea. The meeting between the Korean and Polish defense ministers therefore took place online.
Kim Taewoo is a professor in the Department of Military Affairs at Konyang University in South Korea and former president of the Korea Institute for National Unification. He told The Epoch Times that China is clearly unhappy about Poland buying weapons from South Korea. This is most likely because Poland opposed Russia's invasion of Ukraine and actively supported Ukraine with arms donations.
Kim pointed out that denying airspace to the Polish delegation was a step backwards on China's part. On the international stage, he said, all countries open their airspace to non-military civilian aircraft, and China violates this principle.
Kim said China's move was also a warning to South Korea, which is in the Western camp.
The People's Liberation Army Daily, the Chinese Communist Party's (CCP) military newspaper, published a report in August titled "South Korea's Arms Sales to Poland Threatens Itself." The report claims that the arms deals constitute "to some extent South Korea's involvement in the Russian-Ukrainian conflict" and that "South Korea threatens itself by profiting from the war".
South Korea becomes the world's eighth arms supplier
Recently, South Korea signed a series of groundbreaking arms deals.
His August contract with Poland was the first phase of a comprehensive agreement signed in July between the two countries, called the largest arms contract in the history of South Korea. The deal agreed to supply Poland with nearly 1,000 K-2 Black Panther main battle tanks, 672 K-9 Thunder self-propelled howitzers and 48 FA-50 light combat aircraft. The total value of the supply deal was estimated at 19 trillion won (about $14.5 billion).
On February 1stSouth Korea has signed an agreement, worth around $1.7 billion, to supply Egypt with hundreds of K9 self-propelled howitzers, K10 ammunition supply vehicles and control vehicles the direction of fire K11.
On January 16 this year, South Korea signed an agreement with the United Arab Emirates to export Korean-made medium-range surface-to-air missiles valued at around $3.5 billion. At the time, it was South Korea's largest ever export deal.
On December 13 Last year, South Korea signed a contract with Australia to export 30 K-9 self-propelled guns and 15 armored ammunition supply vehicles, worth a total of around $716.5 million. .
In addition, South Korea's arms exports to Asia-Pacific countries are also growing. According to data from the Stockholm International Peace Research Institute (SIPRI) (pdf), the Philippines and Indonesia were South Korea's top two buyers, accounting for 16% and 14% of South Korea's arms purchases between 2017 and 2021.
In March, SIPRI released new data on the global arms trade, showing that South Korea's share of the global arms export market rose from 1% in the period 2012-2016 to 2.8 % over the period 2017-2021, an increase of 177%. .
This makes South Korea the eighth largest arms exporter in the world, after the United States, Russia, France, China, Germany, Italy and the United Kingdom. Among the world's top 25 arms exporters, South Korea's market share grew the most during this period.
Expert: South Korea has become a preferred source of weapons
Ramon Pacheco Pardo, professor of international relations at King's College London, said in August article Korea JoongAng Daily that after South Korea's agreement with Poland in July, it became the only Asian country to export weapons to NATO members.
Pacheco Pardo noted that South Korea has become a preferred arms supplier for countries around the world for three reasons: First, it has the ability to reliably and quickly supply sophisticated weapons. Second, although Russia and China are major arms exporters, many Western countries refuse to buy weapons from either country, limiting their options to Western allies.
Finally, as South Korea is an ally of the United States, its weapons systems frequently include American technology. It may not be state-of-the-art, but it is no less sophisticated and "helps improve the quality of South Korean military equipment", according to Pacheco Pardo.