David Mastovitch | Digital solutions to fight burnout | Company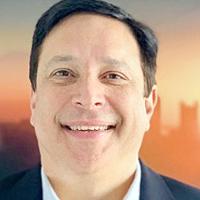 We are in the midst of the great resignation and war for talent, where retention and recruitment are so important for every organization, but even more so for healthcare organizations.
Now is a great time to think about how digital solutions can help your team combat medical provider and staff burnout.
And these same healthcare organizations must continually recruit and retain patients, their customers, or their clients on the healthcare side.
There are three ways to leverage digital solutions and the power of storytelling to help with employee recruitment and retention, and to help with patient recruitment and retention.
Step 1 is to systematically gather information. Speak, listen, learn from patients and employees. Systematically gather information by having three to five open-ended questions that you ask patients and employees through different channels at different times, and then follow up as much as you qualitatively hear.
So you systematically and qualitatively gather information by talking to employees, talking to patients, asking them what is the one thing they would change to improve the patient journey? What is the only reason they stay as an employee or as a patient? Ask them these open-ended questions to systematically gather feedback.
But also systematically collect feedback by studying the time a patient who calls your call center is online, the time he can be on hold, the time it takes to resolve it.
See how long your patients are on your website.
What are they doing? Are they able to get the information they need? Rapidly? Or do they come to your website and leave immediately?
You want to look at what you see that are trending about your patients. What is their location?
Where do they come from? How old are they ? What is their biggest concern? What is the thing that made them come to you?
The answers to these questions should allow you to find opportunities to improve your patient experience, your patient journey, which will then lead to more patients, and retain existing ones and could very well lower your costs.
Step 2 is about finding solutions that take advantage of digital technology. So if it's a planning issue, you find ways to do that planning online and more conveniently, and you tell that story over and over again about how it happened, why what happened and what is there for the patient – the current patient or potential patient.
Once someone is scheduled, you use automatic reminders and tell them how important this is. You integrate telehealth to reduce patient absences.
Step 3 then incorporates your storytelling, and there are two or three main parts of storytelling.
One is your patient storytelling. This is obvious. You want to speak to current and potential patients, and you want to use anecdotes and analogies that they will relate to. About how you've improved the patient journey and how it can be convenient for them through digital solutions, and how your providers have compassionate care and the expertise to get things done.
You also need B-to-E, company-to-employee stories, which are stories built by, for, and about your current and potential employees. B-to-E storytelling helps with the three Rs – recruitment, retention and results. Results because your productivity increases when communication is improved, through business-to-employee storytelling, B-to-E storytelling.
Your recruiting is aided by telling your recruiting story and B-to-E storytelling. Your retention is helped because you talked about employees and built that story by, for, and about employees. It's B-to-E storytelling.
A third type of storytelling is reference source storytelling. You have referral sources that refer patients to you. It may be other doctors. It could be the social services of health care systems, the use of patient discharge review.
It could be other people in the health field. It could be a person for the elderly who was a social services agency.
You have referral sources, those referral sources need to have a systematic marketing plan – systematic, the keyword – leveraging the art and science of marketing and the art and science of storytelling, and you must have specific anecdotes and analogies constructed for these reference sources.
Digital solutions can save time, resources and costs – and build trust.
This all relates to your organization, your employees, and your vendors, and helps to reduce their stress, save them time, and save the organization money. This is how digital solutions can combat the burnout of care providers and staff.
David Mastovich is founder and CEO of MASSolutions, host of the "No BS Marketing" podcast and author of the book "Get Where You Want to Go Through Marketing, Selling and Story Telling".