Back to Business: Schuyler Schools and Chamber Team Up for Local Corporate and Staff Events | New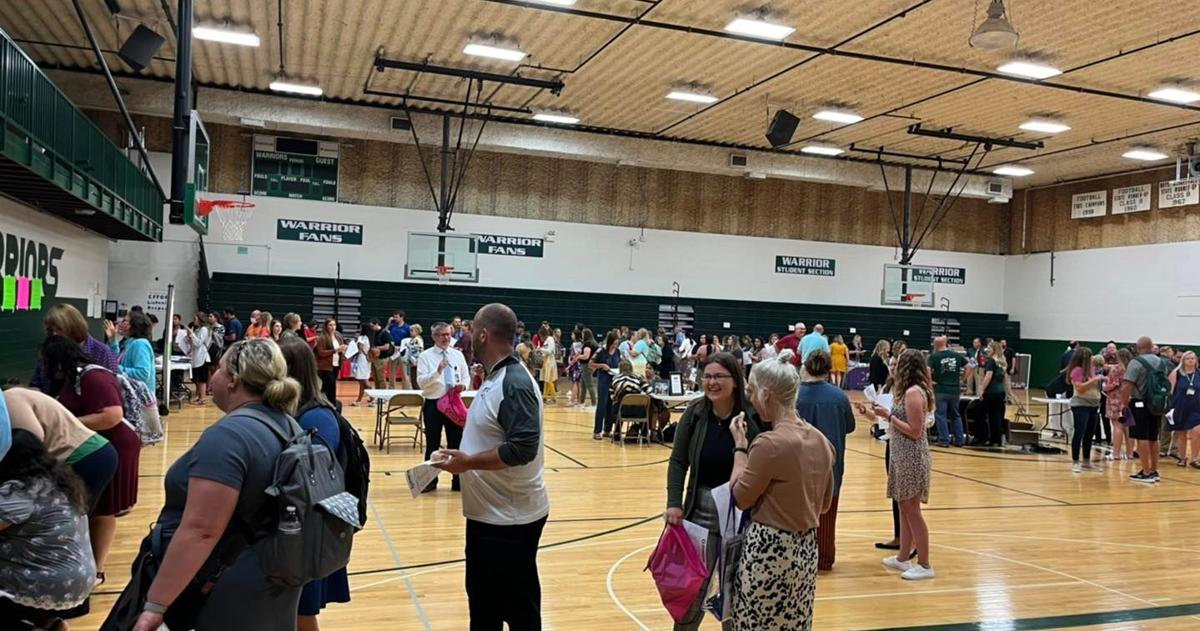 JARED BARTON SCHUYLER SUN

Each year, Schuyler Community Schools are required to provide staff with information and the opportunity to speak to providers of various financial, insurance, and other services with which the school district partners.
According to program director Dave Gibbons, this used to happen in long-running conference-style meetings where vendors pitched their services after speeches by administrative staff.
"In the past what we had done was that morning we would have a big staff meeting from all over the district and the superintendent would get up and talk," Gibbons said.
On August 9, the school district held a vendor fair for staff instead of the usual format. While it was the second year, Gibbons said it was more streamlined and much preferred over the old format.
"It started turning into four hours of 'listening to people talking and trying to sell me stuff' and that's just not a good way to start the school year," Gibbons said.
The idea came from typical conferences, where vendors set up booths and have a representative to answer questions.
"Whenever you go to a conference or a workshop, there's often an area with vendors. If you have a curriculum conference, for example, you have people selling textbooks," Gibbons said.
Dairy Queen even brought Dilly Bars for those in attendance, Gibbons said. To access it, people had to go through the other tables.
Audra Jedlicka, executive director of the Schuyler Area Chamber of Commerce, added a second school-to-business event during the downtown Schuyler Business Walking Tour that afternoon.
"It was really relaxing for them and I asked them to share their favorite thing at each store and they were all different. They were excited," Jedlicka said.
Jedlicka said it was as much for the staff as it was for the companies, as many of the staff had never been to the tour locations before.
"It's great for our businesses and there are a lot of new people who hadn't come through the door. It was just a really good day of work combined between school and the business sector, so the chamber appreciates that," Jedlicka said.
Jedlicka added that next year the chamber wants to see more business tour attendees, but the location may change to accommodate other businesses.
"Honestly, I thought everything went very well. What I would change is just to increase those numbers. We focused on the afternoon downtown, so maybe the "Next year we could rotate every two years and introduce them to companies on the periphery," Jedlicka said.
The staff and chamber closed the day with a ribbon-cutting ceremony at the new K-1 Dual-Language Facility on 12th Street.
"There's just excitement in the air when the staff come back and get ready," Jedlicka said. "It was a really long day, but everyone was really happy with how it all went."