Anishinaabe (FNMI) Registration Specialist – Staff Bargaining Unit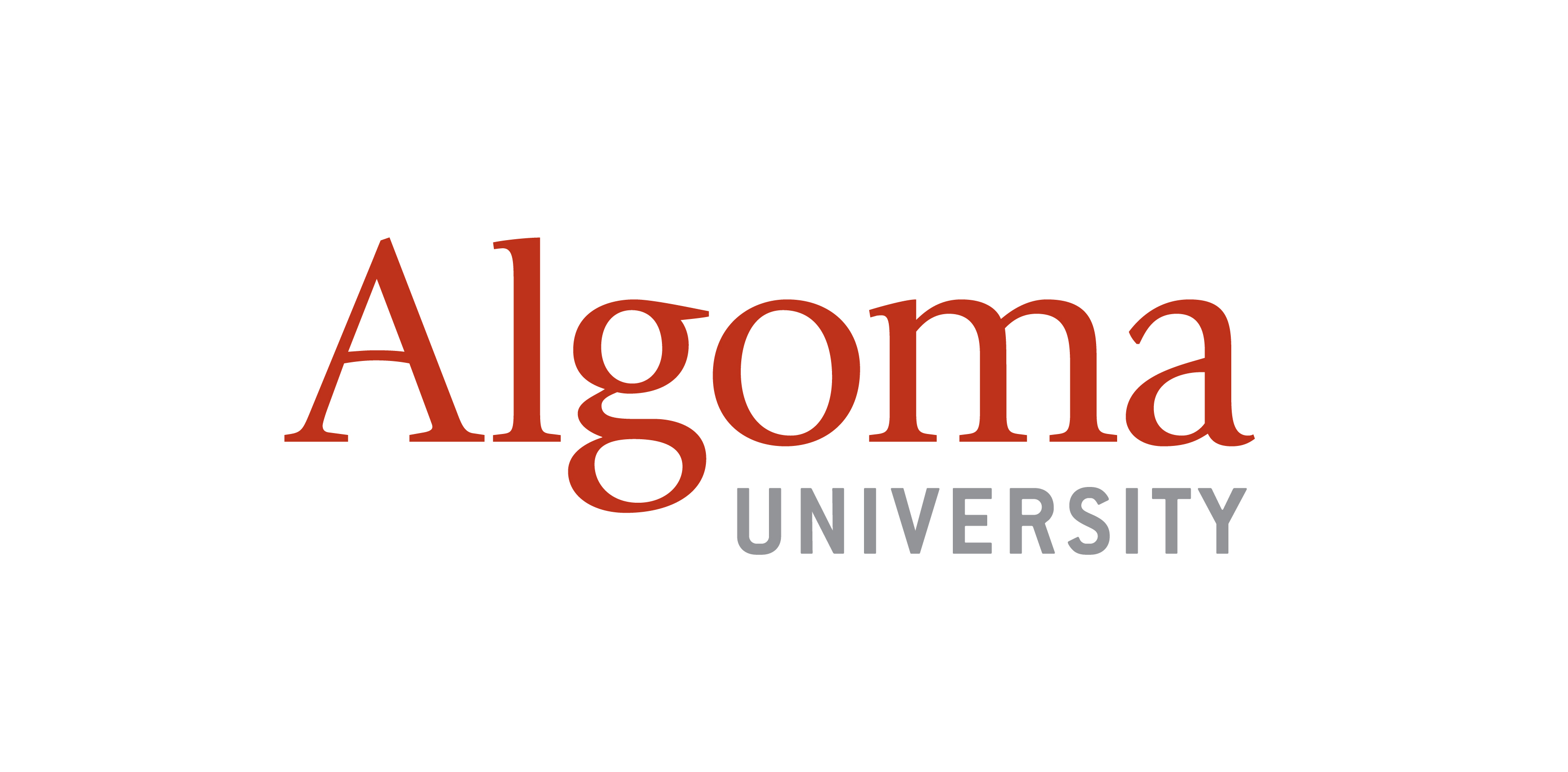 JOB TITLE: Anishinaabe Registration Specialist (FNMI) – Staff Bargaining Unit
DEPARTMENT: Registration management
POSITION STATUS: Full time (35 hours/week),OSSTF
SUPERVISION RECEIVED: National Recruitment Manager
SUPERVISION: Student assistants
MAIN DUTIES :
Strategic enrollment management, 40%
Candidate Recruitment/Conversion 40%
Entrances 20%
Total 100%
RESPONSIBILITIES
Strategic enrollment management
– In collaboration with the National Recruitment Manager, implement and revise the recruitment strategy for the specialized area of ​​Anishinaabe Outreach and Recruitment in alignment with the university's SEM plan
– Develop the calendar of outreach activities for Anishinaabe candidates in collaboration with relevant academic departments and, where applicable, SKG
– In collaboration with the National Recruitment Manager and the Director of Enrollment Management, develop and execute a recruitment strategy for Anishinaabe students
– Collaborate with a team of key campus partners (including SKG) to implement the Anishinaabe recruitment strategy
– Identify and recommend new markets for recruitment activity
– Analyze student enrollment data from perspective to application to enrollment to determine annual outreach planning
– Coordinate department-specific recruitment events for Anishinaabe students
– Develop and coordinate the annual calendar of awareness-raising activities in collaboration with the departments concerned
– Coordinate promotional planning with marketing and communications
– Advise and collaborate in the design and development of text/copy material for promotional purposes
– Develop and maintain relationships with a network of local and regional Anishinaabe educators, guidance counsellors, organizations and agencies (SKG, Métis Nation of Ontario, Ontario Native Education Counselors Association & NNEC) to increase their effectiveness in contributing to Anishinaabe enrollment goals
– Collaborate with Anishinaabe education counselors and school authorities and tribal councils (Ontario Native Education Counselors Association, NNEC, etc.) on recruitment initiatives in Anishinaabe communities to raise awareness and promote Algoma University
– Represent the university on various committees and organizations for the purpose of assisting and providing specific information in advancing strategic enrollment priorities
– Recruitment / Retraining of candidates
– Recruit prospective students into degree programs at Algoma University, acting as the lead recruiter for Anishinaabe (FNMI) students
– Research, identify and develop opportunities to increase enrollment in the specialized field
– Strategically lead an effective liaison with prospective students with the goal of recruiting, increasing awareness of Algoma – University and its attributes
– Develop the calendar of awareness activities for Anishinaabe students in collaboration with the departments concerned
– Responsible for communicating with prospective students, applicants, advisors, and parents regarding the application process, including important deadlines, required documentation, and academic requirements for admission for all types of applicants, including including high school, college, university transfer, mature applicants and those residing outside of Canada.
– Build and maintain relationships to promote awareness of Algoma University
– Coordinate university participation in the Anishinaabe Post-Secondary Information Program and coordinate visits, including education fairs, school tours, and counseling sessions.
– Keep detailed records of visits, introductions and prospective students
– Present thematic information to high schools, colleges and universities
– Create promotional presentations and special themed briefings
– Complete all request follow-up activities in a timely manner across various mediums including phone, email, SMS and social media platforms
– Responsible for communicating with prospective students, applicants, advisors, and parents regarding the application process, including important deadlines, required documentation, and academic requirements for admission for all types of applicants, including high school, college, university transfer, mature applicants, and a familiarity with the Post-Secondary Student Support Program (PSSSP)
– Communicate admission decisions to applicants
– Coordinate a timely follow-up plan with candidates regarding their candidate status and/or required actions
– Develop and execute a candidate conversion plan for Anishinaabe students
– Assist in the execution of enrollment management team conversion plans.
– Communicate effectively with prospective students and candidates from the first point of contact through registration.
– Develop and implement an annual recruitment work plan in consultation with the National Recruitment Manager and – Director of Enrollment Management
– Participate in basic awareness activities with Anishinaabe students
– Ensure inclusion and sensitivity to Anishinaabe culture in all recruitment/outreach activities
Admissions
Assessment and evaluation of applications of any type, including but not limited to high school, college, university, mature applicants.
Be versatile and stay current with admissions procedures and policies
Provide admissions-related counseling as needed
Assess and assess applicants for scholarship eligibility
Assist with registration of newly admitted students as needed
All other assigned tasks
LABOR CONDITIONS:
The nature of this position includes frequent disruptions, day-to-day front-line support, extensive IT work, particularly data entry and analysis, and an "open door" workspace. Ability to move boxes/inventory and physically organize events is required. There is a frequent need for irregular hours, including weekends, evenings and holidays. There is a significant need for off-campus travel.
Physical effort
Regular need to move boxes/inventory, and physically set up for displays and events
Frequent periods of sitting in one place and standing
Physical environment
Some exposure to unpleasant/unpleasant conditions related to travel and interaction with members of the public
Sensory attention
Frequent disruptions and daily frontline support with an "open door" workspace
Frequent need to go back to resume activities
Great need for precise work
mental stress
Frequent travel including local, provincial, national and international
Regular disruption of personal life due to work schedules and the need to travel
Frequent exposure to mental pressures related to strategic enrollment management (meeting targets and deadlines, relationships with key stakeholders who may be uncooperative or demanding)
MINIMUM QUALIFICATIONS
Demonstrated knowledge and understanding of Anishinaabe culture, traditions, and community relationship building practices and protocols, and connection to the Anishinaabe community required
Undergraduate degree required, Algoma University degree preferred
Two or more years of work experience in a post-secondary recruitment/admissions service
Knowledge of the conversion cycle and recruitment practices
Ability to speak multiple languages ​​an asset
Knowledge of post-secondary programs, protocols and processes related to applying to undergraduate programs in Ontario in general, and preferably at Algoma University
Intercultural competence with an ability to interact and work effectively with people from different cultures and backgrounds with the ability to view issues from the perspective of others
Excellent communication skills to engage individuals and teams inside and outside the University
Competence in crafting and delivering compelling presentations and sales pitches
Ability to lead and motivate the strategic planning of registration areas, events and daily activities
Experience working in a team environment that requires strong time management, organizational and coordination skills and the ability to adapt to a changing environment
Detail-oriented with an ability to operate and process information with high levels of accuracy while employing best practices in privacy standards
Autonomous and comfortable exercising discretion and independent judgment in a fast-paced environment
Demonstrated experience with client management and student records systems
Proficiency in computers; proficiency in Microsoft Office, G-Suite
Ability to coordinate recruitment events on and off campus
Willingness and ability to travel frequently; must have a valid passport for all visa requirements
Excellent driving skills and ability to travel extensively within Ontario, Canada and internationally
Please submit a resume and cover letter (combined PDF) to People and Culture no later than 4:00 p.m. Thursday, July 7, 2022.
Algoma University is strongly committed to fostering diversity and inclusion within our community and is an equal opportunity employer. The university invites and encourages applications from all qualified individuals who would contribute to the diversity of our institution, including equity-deserving groups who have traditionally been underrepresented in employment (Indigenous peoples, racialized people, women, disabilities and 2SLGBTQQIPA+ people).
In accordance with the Accessibility for Ontarians with Disabilities Act, 2005, upon request, accommodations will be provided by Algoma University throughout the recruitment, selection and/or assessment process candidates with disabilities.