Amazon Prime Day sale items Australians bought reveal inflation crisis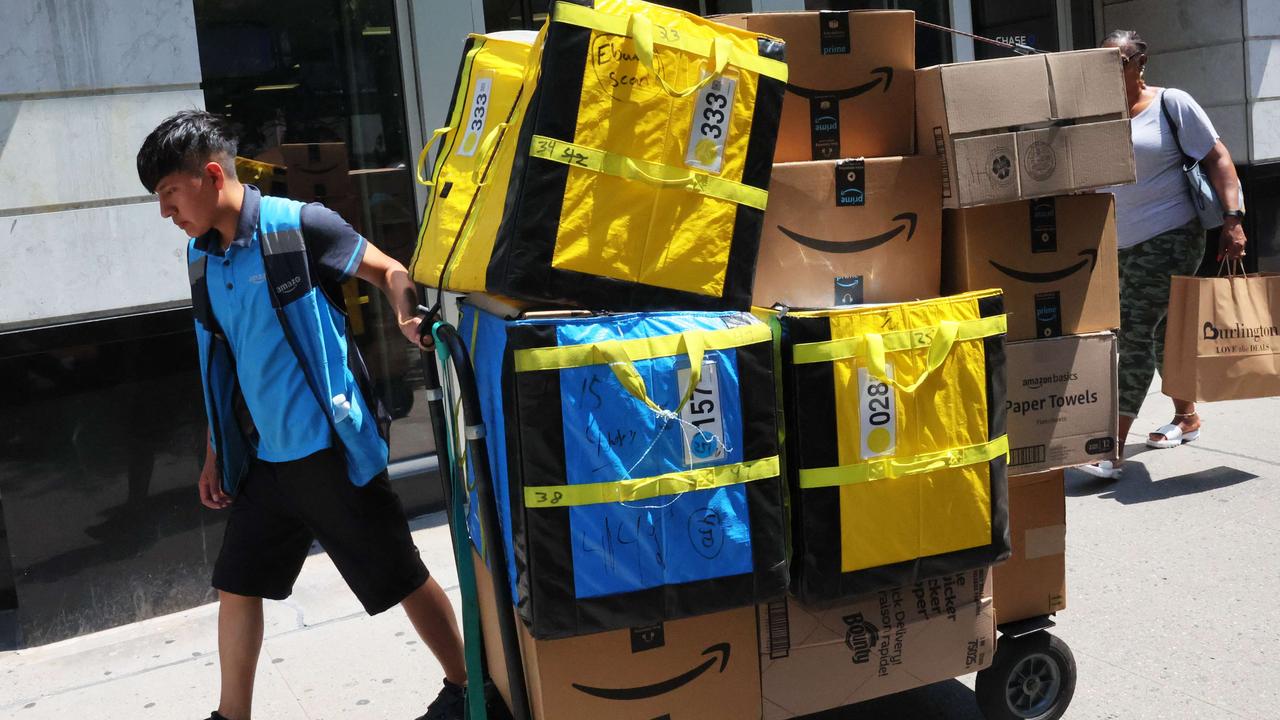 The soaring cost of living has had major impacts on spending by Australians, with the annual Amazon Prime Day sale revealing a new reality.
The way Australians spend their money on annual Amazon Prime Day sales has been a sign of the crushing effect of inflation on households across the county.
Instead of flashy appliances, televisions and expensive toys, Australians have taken advantage of the massive sale to stock up on household essentials like laundry detergent, kitty litter, washing-up liquid, skincare baby, food and drink.
The trend highlighted the shift in consumer priorities, with one in four Australians, or 24%, currently "extremely stressed" about their financial situation, according to Finder.
Grocery stress has increased from 20% to 35% in the past 12 months, causing a major shift in how people spend their money.
"Online bargain hunting has changed – many are hoping to restock their pantry instead of their closet or playroom," said Christopher Jager, shopping expert at Finder.
"Prices are rising everywhere and consumers have to think outside the box to avoid blowing their budget."
Of the more than three million Australians planning to shop Amazon Prime Day sales, many also had to spend their money on kitchen appliances.
This was thought to be due to people looking to cook more at home and spend less on eating out or taking out.
Mr Jager warned buyers against getting carried away with offers, urging them to make a list of the things they need and stick to it.
"It's easy to get carried away and spend money on items you don't need – so stick to a list and avoid unnecessary spending," he said.
"Before you buy anything, check the prices of household items on supermarket websites to find out if you're really getting a bargain.
"Just as own-brand products are often cheaper in the supermarket, so are Amazon-branded products on its websites."
Four specific cohorts have emerged in the wake of the recent cost of living crisis, according to Ryan Gracie, chief marketing officer at online retailer MyDeal.
The first was people who had stopped spending entirely on discretionary and non-essential items, Mr Gracie said Australian Financial Review.
The second were people who had started to tighten their belts and think more carefully about their purchases, he said.
"Then there's the comfortable middle class, we'll call them, who of course are feeling a bit of pressure and are probably thinking more about those big purchases and whether they'll make them, but probably don't feel the price of lettuce has an impact on their too many pockets," he said.
The last group was made up of people "completely in denial" and not realizing what was really going on around them.
Mr Gracie said they relied "a bit too much on credit or credit or buy now pay later which he said had recently plateaued.
Large, expensive items like iPhones and Nintendo Switches were now seen more as purchases, while household items like sheets and towels were "flying", Mr Gracie said.
Originally published as Surprising Items Aussies Buy During Amazon Prime Day Sales